Plans &
Pricing
Choose a plan with SSL encryption... or not! Choose to pay monthly. Or save by paying annually. Choose the right plan for you!
FTP (without SSL)
So, why SimpleFTP? Because we have simple pricing, strong security, and unbeatable value.
Other companies promise cheap hosting, but then charge extra for setup fees, higher renewal
rates, or promotional services.
Is there a setup fee?

No, there are no setup fees for any of our plans

How does the 30-day free trial work?

If you cancel a plan within 30 days of signing up we will provide you with a full refund. If you do choose to cancel your account after 30 days, you will never be charged again, but you are responsible for charges already incurred up until your cancellation.

Can I change my plan later on?

Yes, contact us and let us know which plan you would prefer.

Are custom plans available?

Yes! Go ahead and contact us and we can put together a quote that fits your needs.

Are plans larger than 5GB available?

Absolutely. Go ahead and contact us and we can put together a quote that fits your needs.

Can I get more user accounts?

Yes. Each plan comes with one free user account. But you can add more for $.25 each per month. Just contact us and let us know how many you need.

What types of payment do you accept?

Currently we accept Visa, Mastercard, Discover, and American Express.

Why does the charge on my credit card say "Bytescribe, Inc."?

SimpleFTP is division of Bytescribe, Inc.

What is QuotaWatch?

Quotawatch is a site monitoring service included with every plan. Quotawatch will monitor the usage of your site and notify you (via email or text message) when you are close to using up all of your space.

Is my data safe?

Yes. We use start-of-the-art secure facilities, enterprise-class firewalls, and both real-time and nightly data backups. And we offer plans that include SSL so you can keep your username/password and data safe during transfer.

How do I access my site?

To access your site, you will need software designed to access an FTP site, called an FTP client. There are hundreds of FTP clients out there, ranging in price from free to very expensive, and in features from bare-boned to full-featured and highly automated. There are FTP clients for Windows, Mac, and Linux as well as mobile devices like the iPhone, Android, Blackberry, and Windows Phone. Even the web browser you are using right now has a built-in FTP client (although it doesn't have many features and we don't recommend using it).
Which FTP client should I use?

With SimpleFTP, you have complete freedom. You can choose any FTP client you want.

Great! But could you recommend something?

Sure! For Windows users, we often recommend Core FTP Lite or FileZilla (because they're easy to use and free). Other paid options are SmartFTP, CuteFTP, and WS_FTP. For Mac users, Cyberduck and FileZilla are free and Transmit is a great paid option. For Linux, you might try the free FileZilla client. If you have an iPhone, there is FTP On The Go. And if you are doing transcription and need something more full-featured, take a look at DocShuttle by ByteScribe.

Is there a test or demo site that I can connect to to make sure that my FTP client will work with your service first?

There sure is! It's small (25 MB), anyone can access it, and we clean it up often, so please don't upload any important files to it. And contact us if you have any issues! site URL/address: ftp.simpleftp.net username: demo password: demo

How do I log in?

Every FTP client will have a way to enter the address, username, and password. But each FTP client is a little different, so you should check with the Help files in the FTP client to learn how to enter this information. The URL/hostname/site address is ftp.simpleftp.net and the port number is 21 (for regular, non-SSL, non-encrypted file transfers).

How can I ensure that my transfers are encrypted with SSL?

If you have a plan that includes SSL, then there are two steps: 1) Make sure that SSL is enabled in your FTP client. Every FTP client is different, but normally there is a selection for "FTP with TLS/SSL" or a checkbox of some kind for "SSL" (note: TLS is just an advanced version of SSL). 2) Make sure you have configured your FTP client with the correct hostname (ftp.simpleftp.net) AND port number. Here are the ports you can access for your site: port 21 - regular FTP (no encryption) port 2500 - FTP with Explicit SSL (preferred) port 990 - FTP with Implicit SSL We have some setup guides written for specific FTP clients available here.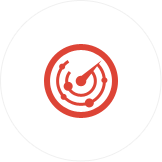 QUOTAWATCH
Our site monitoring service
Included free with every plan, our service keeps watch on your site usage and proactively notifies you via email and/or text message if you near your quota.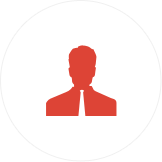 ENTERPRISE SOLUTIONS
High security and performance
In addition to high physical security, all servers are protected with UPS and backup generators. Designed for the HIPAA-regulated transcription industry, you can't beat this combination of performance and data security.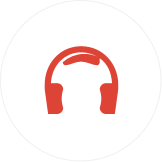 FIRST CLASS SUPPORT
We're here to help you
We work hard to provide you with the support you need to get up and running... and stay running. Call our toll-free support number or email us.